on Thu Jul 14, 2011 7:16 am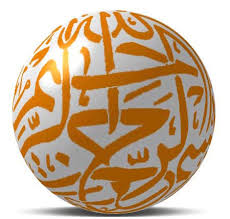 <table style="border-collapse: collapse;" id="ecxyiv576033533AutoNumber56" border="1" cellSpacing="0" cellPadding="0" width="570"> <tr><td bgColor="#f1f1e2" vAlign="top" width="568">

[17.Surah Al-Israa : Ayah 9]

</td></tr></table> <table style="border-collapse: collapse;" id="ecxyiv576033533AutoNumber55" border="1" cellSpacing="0" cellPadding="0" width="570"><tr><td vAlign="top" width="100%">
"
Verily this Qur'an guides to the Way that is the Straight most.
To those who believe in it, and do righteous works,
it gives the good news that a great reward awaits them,"
</td></tr></table>
[center][center][center][center]

<table style="border-collapse: collapse;" id="ecxyiv576033533AutoNumber50" border="1" cellSpacing="1" width="570"><tr><td width="100%">


[center][19. Surah Maryam : Ayah 75]







"Say: As for him who remains in error, The Most Compassionate Lord will surely prolong his length of days, until they see what they were threatened with, either the punishment (in the world) or the hour (of Resurrection); then they shall know who is in more evil plight and weaker in forces."
[19. Surah Maryam : Ayah 76]



"And (On the contrary), Allah increases in guidance those who follow the Right Way.* Lasting acts of righteousness are better in the sight of your Lord as reward and conducive to a better end."



Explanation:

That is, "On every critical occasion, Allah guides them to make right decisions and helps them to adopt the right way, and protects them from evil and wrong things; thus they go on making more and more progress on the right way."

</td></tr></table>







[/center]
[/center]
[/center]
[/center]
[/center]
on Fri Aug 05, 2011 4:13 am
on Mon Aug 08, 2011 6:35 am
Shukriya Bhai Saheb

Permissions in this forum:
You
cannot
reply to topics in this forum